Tozando Shogoin Store, located at a famous temple in Kyoto
Tozando Co. Ltd. is the biggest company specializing in Japanese martial arts(BUDO) equipment, with its headquarters located in Nishijin, Kyoto. The Shogoin Store was opened in Okazaki, Kyoto, in 2007 as a specialist shop selling swords, armors, and other weapons. The Japanese sword and armor are weapons that express the samurai spirit. Japanese people, whether they practice a martial art or not, tend to see these items with a sense of awe. Tozando Shogoin Store was built with a concept to convey not only martial arts but the samurai spirit, and even the spirit of the Japanese people.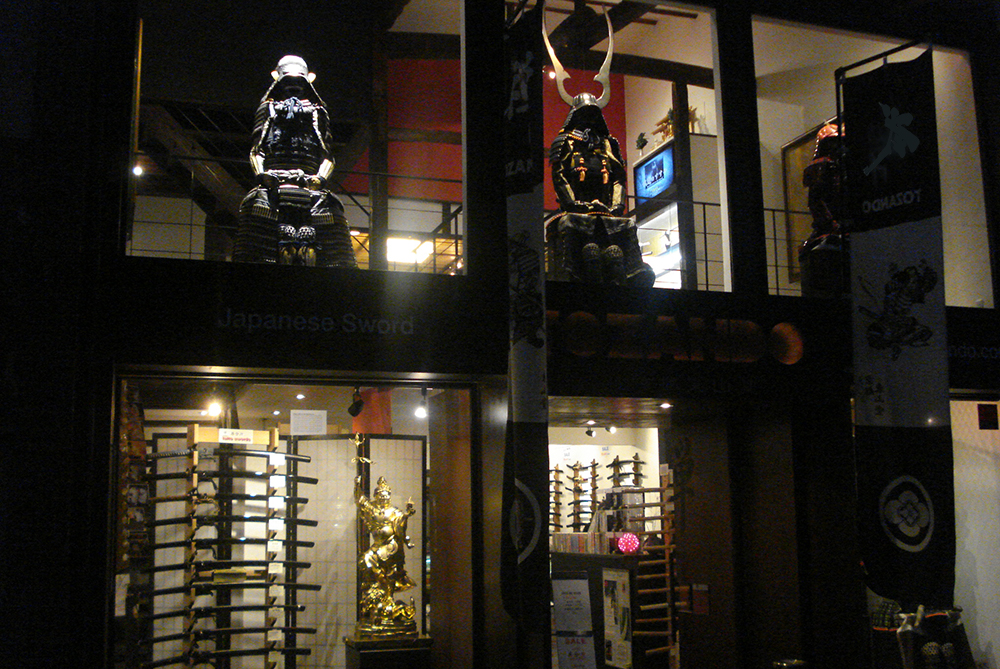 The Okazaki area is home to many places martial arts practitioners would love to visit, such as the Kyu-Butokuden (old hall for martial arts) and Kyoto Budo Center. There is also Heian Jingu Shrine, Kumano Shrine, Shogoin, and Konkai-Komyoji Templeand other famous temples and shrines. If you travel slightly further, there are temples and gardens like Nanzenji, the Biwako drainage, the zoo, the art gallery, the library, Kyoto University and other notable sites of culture and art.
A Beautiful Designer Shop
The former Shogoin store, standing at this very location, was built with only a slight renovation from the old town house of 100 years and its structure did not make for easy shopping. We considered how customers can have fun looking around, while still keeping the concept of the samurai spirit, and chose American architect Geoffrey Moussas who is famous for his appearance in the TV Programme "Daikaizo!! Gekiteki Before-After".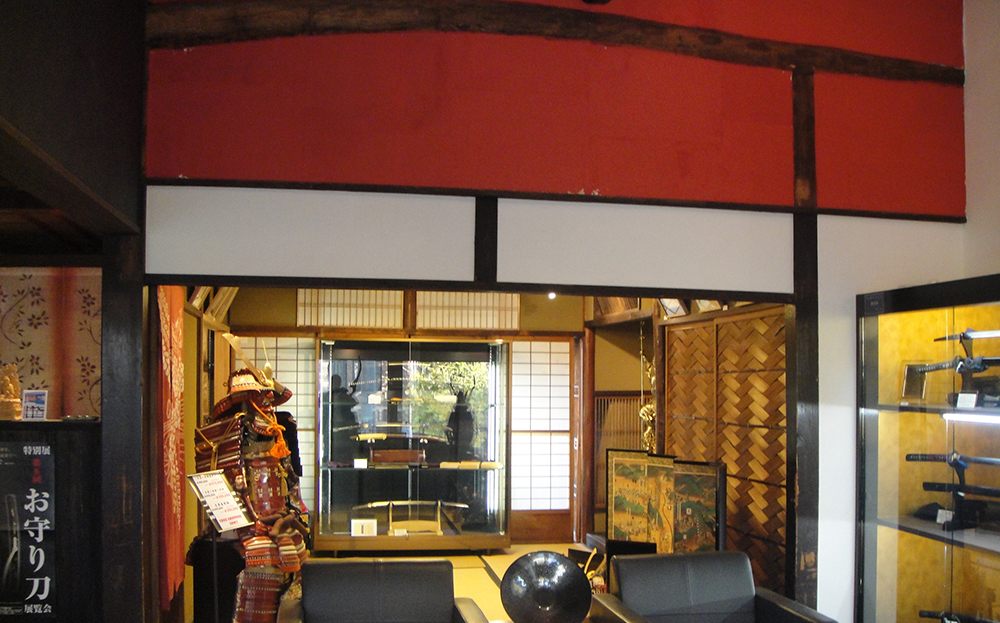 Moussas himself took charge of the design and construction, and produced a designer shop that carried the traditional beauty of a Japanese town house as well as the sophisticated aesthetics of the West. The store displays a wonderful combination of old and new styles of beauty. Moussas was present from the designing stage until the interior finishing. He talks about it as one of his proudest projects, introduces the Shogoin Store every time he is interview. We now have a shop which, unprecedentedly, carries the Samurai theme. The displays are decorated with numerous armors and swords, which shines even more beautifully at night.
Highly rated in guidebooks overseas
Since Okazaki area, where Tozando Shogoin Store is located, is in a prime location of Kyoto with many famous temples, many customers from overseas have visited the store since its opening. Since the Japanese symbols of bushido, samurai and ninja are very popular overseas, we always have staff present who can communicate in English. We hope to help our overseas customers understand Japanese traditional culture, and serve customers with the "omotenashi" spirit as a contribution to the development of martial arts worldwide.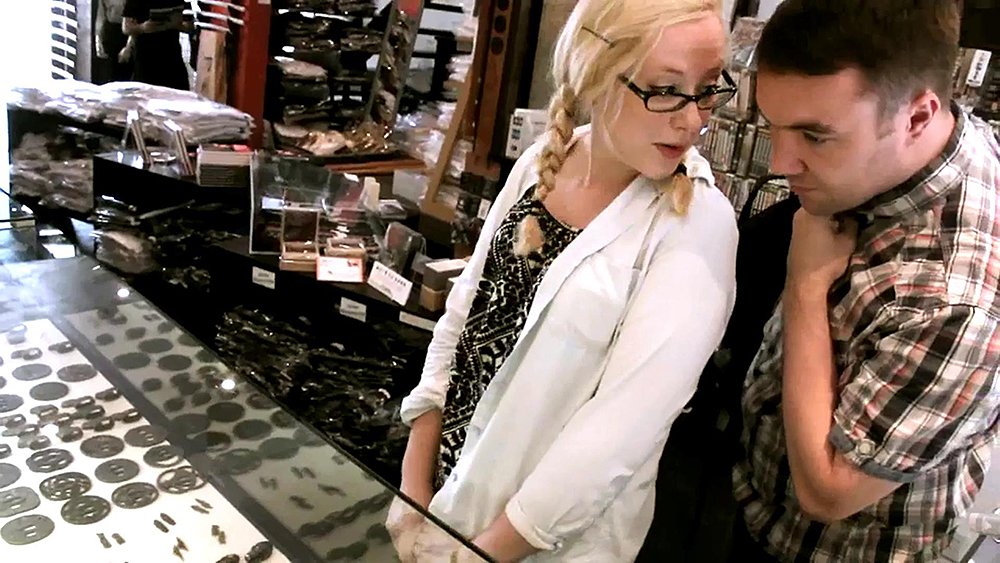 The uniqueness of the store items as well as the distinctive store design has gain worldwide attention, and is mentioned in trustworthy guidebooks like Lonely Planet and Trip Advisor as a store well worth visiting. We have received increased coverage by international media such as CNN, and have welcomed many famous celebrities into the store.
Promotional Movie
This movie introducing Tozando Shogoin Store has received acclaim from both within Japan and overseas.