At Tozando Shogoin Store we keep the following items for sale: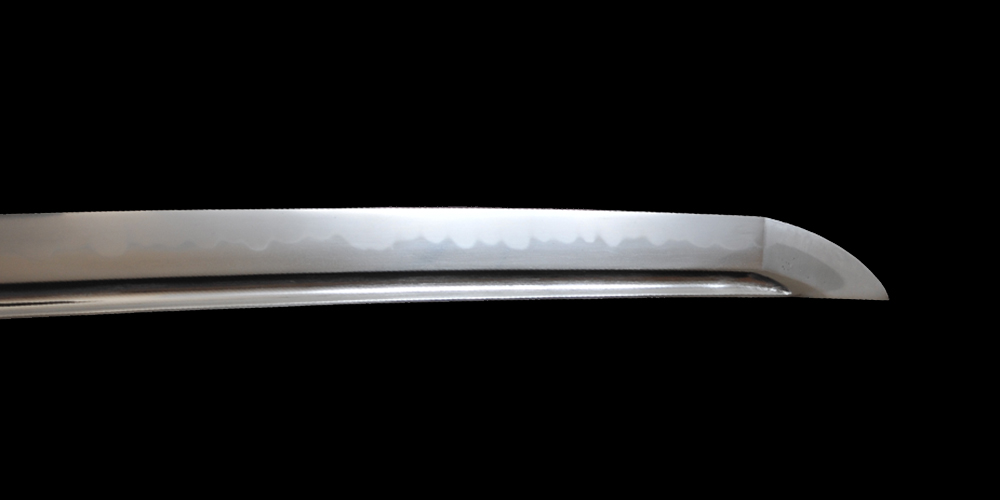 These are called "shinken" (real swords). At Tozando Shogoin Store, we keep old swords of high antique value, and also modern real swords crafted meticulously by modern smiths to pass on Japanese traditional culture.
Inside the store we have a wide range of swords from tachi and uchigatana from Heian and Muromachi periods, as well as modern swords that shine with modern jewels. If you are looking for something particular and you cannot find it in the store, we may be able to acquire it through our vast network so please do not hesitate to ask.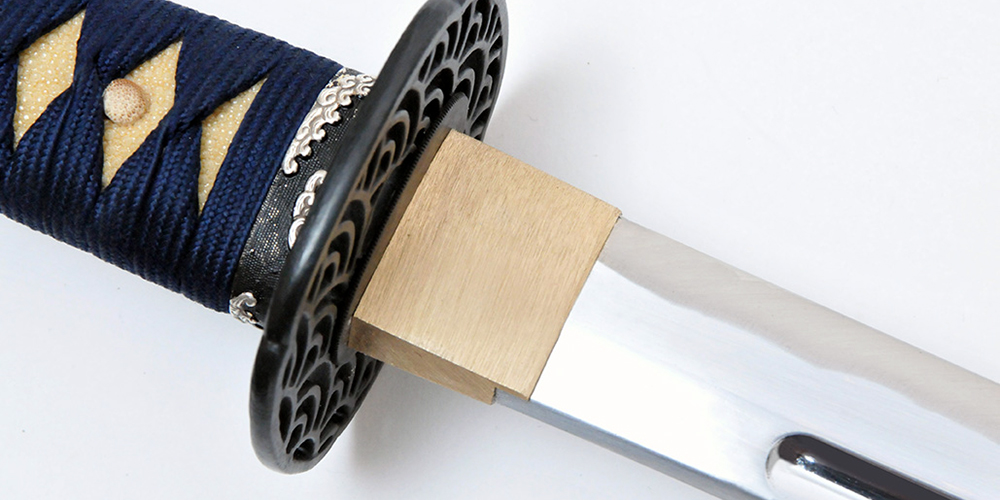 This is the practice sword used in Iaido. To allow players to pull out their sharp moves, the blade is made with alloy to give the sword strength and tenacity. The metal fittings, the sheath, and the hilt are made of the same materials used in real swords, so some high quality iaito may carry the dignity and density of real swords.
At Tozando Shogoin Store, we have on display and for sale the original iaito of Tozando made in the sword factory at Nishijin, Kyoto, and the iaito made at the OEM factory in Seki City, Gifu Prefecture. Particularly, the original Tozando iaito has received high acclaim from swordsmiths who are in charge of repairing swords that are classified as Important Cultural Property. They are popular due to their authenticity, high tone, and balance in practical use.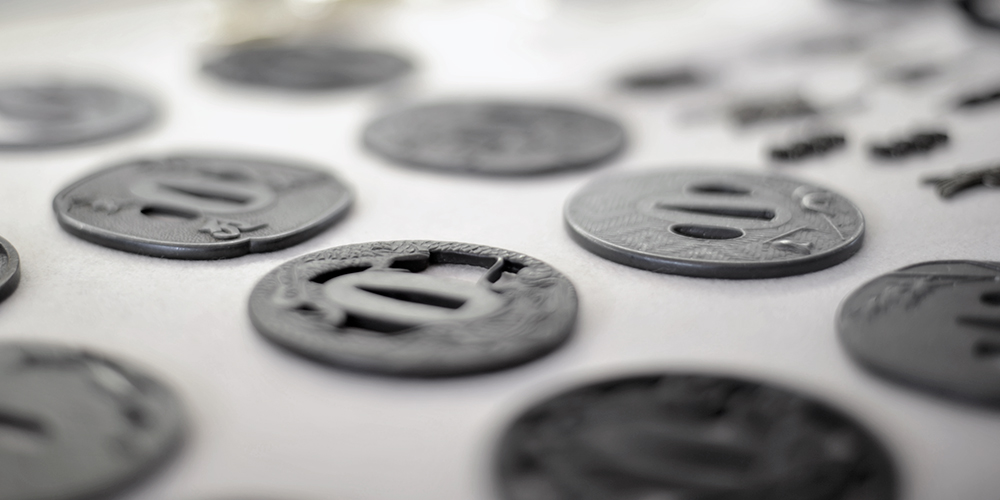 Japanese swords are different from western swords, and the parts that make up the sword hold high value in themselves. The handguard, the hilt, the cope iron, the pommel, the kozuka (knife attached to the sheath), and the sheath are all highly popular, and can even be priced higher than the blade in auctions.
At Tozando Shogoin, we keep not only sword parts of antique value, but modern sword parts made by modern swordsmiths that fit nicely on the blade. We can also make single parts at a reasonable price, so please do not hesitate to make an inquiry.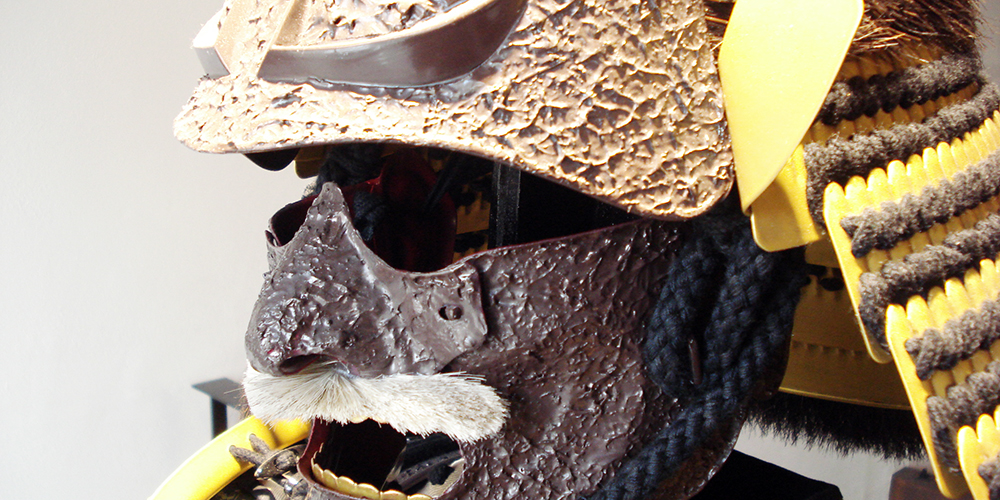 At Tozando Shogoin Store, we have on display and for sale not only swords by modern replicas of Japanese armor. The traditional Japanese armor, known as the "Kacchu", is made up of a large number of parts with intricate braiding, and it takes a large amount of time and tremendous skill to complete. Yet, at our store, we provide Kacchu that is replicated to the finest detail with no comprise. You can see the amazing work of the professional artisans.
We can take orders for custom made Kacchu, and make them for according to your body size for actual wearing.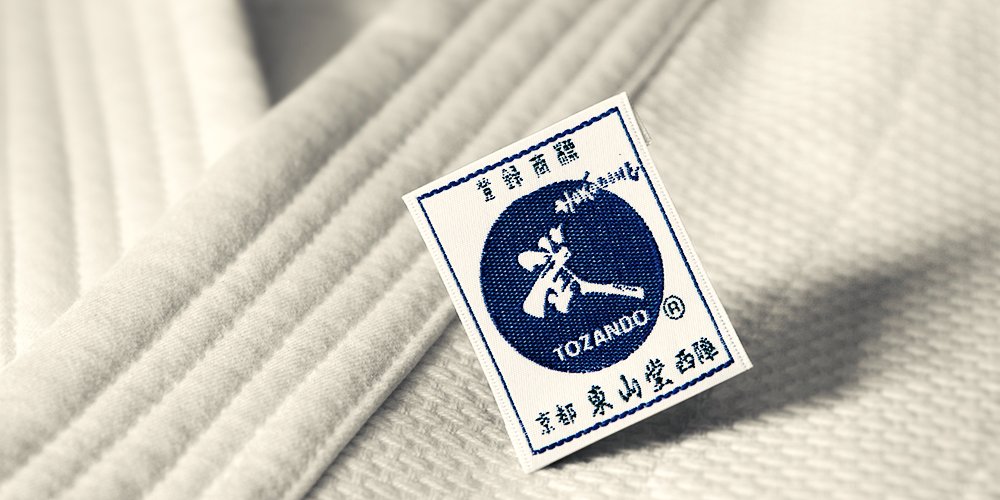 The Aikido wear available at Tozando is regarded as the best in the Aikido world for its high quality and excellent finishing. We are proud that our passion for making martial arts items since Tozando was founded in 1989 is being felt by customers who actually use our completed products.
The material used is chosen carefully from the thread stage in order to make material that is ideal for Aikido moves. That material is then sewed by master artisans who have majored in making kimono to create a beautiful silhouette.
The Aikido wear made with the Tozando brand at our own factory under strict product management ensures true top quality that no one else can imitate. At Tozando Shogoin Store, we always keep in stock the Aikido wear of the Tozando "Hokodome" mark, which has become a worldwide brand. We also have sample Aikido wear to try on for customers who are unsure of the right size, so you can choose the size that fits you best.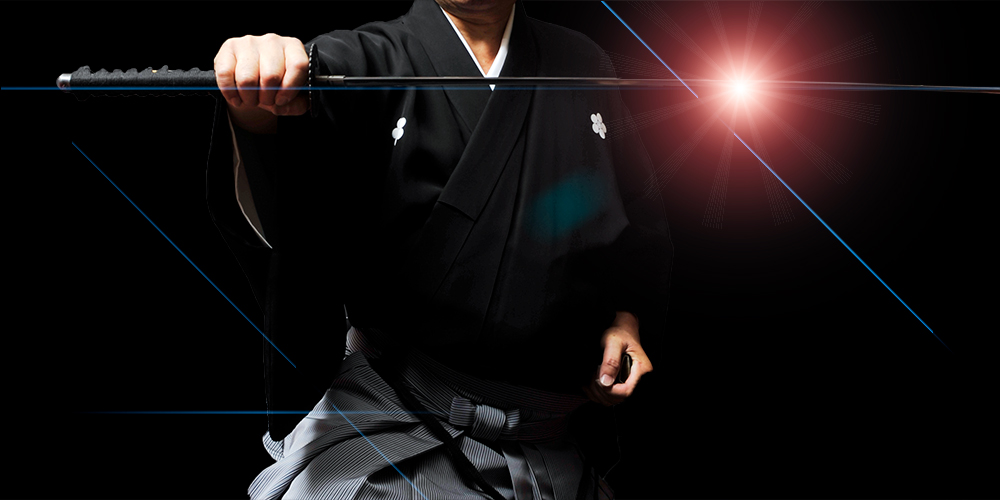 Iaido is a martial arts in which performers show off their skills from when they draw the sword until putting it back into its sheath. The outfit is an important factor in as well as technique. The iaido wear at Tozando takes those factors into account, getting iaido practitioners involved in the developing of the outfit. This has made our iaido wear a top quality brand known not only in Japan but worldwide.
From choosing the material to the sewing, we have staff who actually practice iaido together with monitors who check them thoroughly. This ensures that the outfit is full suited to practical use and is elegantly finished.
At Tozando Shogoin Store, we always keep in stock iaido wear that is highly valued worldwide. We also offer custom-made outfits that match the customer's body size, so please do not hesitate to make and inquiry.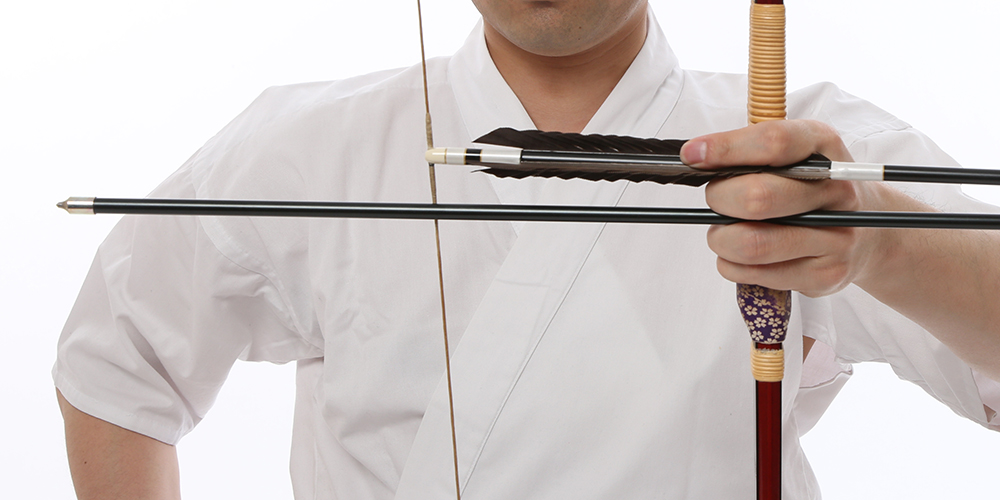 At Tozando Shogoin Store, we responded to many requests from Kyudo practicing customers and began displaying and selling Kyudo equipment such as bows, arrow, gloves, Kyudo wear, and bowstrings. We have glass bows, carbon bows, bamboo bows, and carbon bamboo bows on display. If the store does not have the length or strength of your preference, we can order them immediately. Depending on the item, if you come and order it before practice, it will be ready to be handed to you before your next week's practice.
Arrows are consumable items, so we keep plenty of them in stock. Today aluminum and carbon arrows have become dominant, but we also keep bamboo arrows so please do not hesitate to ask one of our staff.
For the gloves and other Kyodo wear, we have Tozando's original brand "Yoichi" for sale. The "Yoichi" brand was produced in collaboration with Kyoto Sokujoin where the famous Nasuno Yoichi is enshrined. All these products are on display and for sale at all times.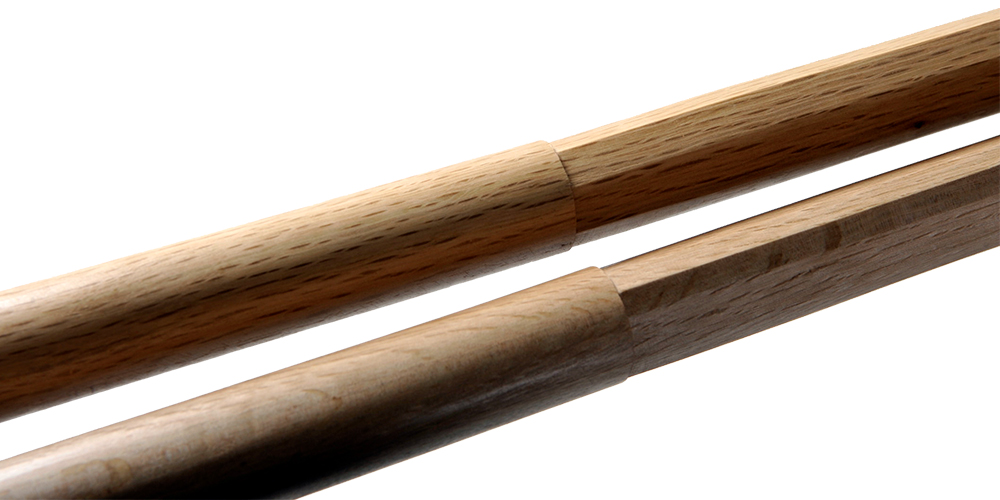 All our wooden swords, canes, spears, naginata swords and other wooden martial arts items are brought over from Miyakonojo in Miyazaki prefecture, which has almost all the share in the Japanese market.
For these wooden martial arts items held at Tozando Shogoin Store, we have carefully selected ones without wood grains or knots and have them all displayed in the shop, so customers can check them with their own eyes and be satisfied before purchasing them.
We can of course make special orders, so why not come to the store and design your own original wooden sword?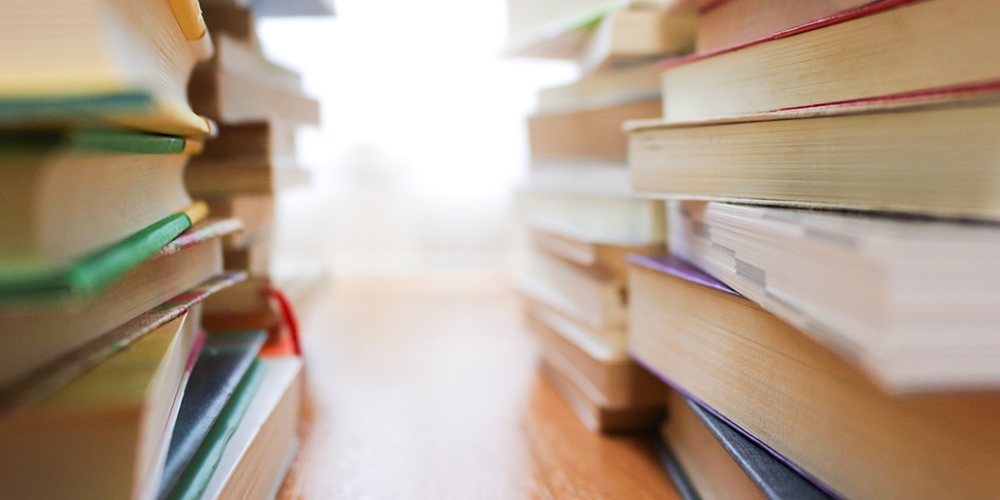 At Tozando Shogoin Store, we have for sale books and DVDs on swords, iaido, and all things related to martial arts.